Feature & Ordering Code
Feature
OZC Lever Couplings give fast, positive, leak-proof connections for hoses and pipes.
Widely used in industry Petroleum, Chemistry, Steel, Machines, Food, Beverage, Shipping etc.
Manufactured to US-MIL specification
(No. MIL-C-27478) and passed severe stringent inspection.
Standard gasket is Nitrile Rubber, other material of gasket also available. *
Available for high temperature as steam, chemical liquid and solvent. *
Double Lock design is available. *

* Please refer to Auxiliaries & Accessories section.
Ordering Code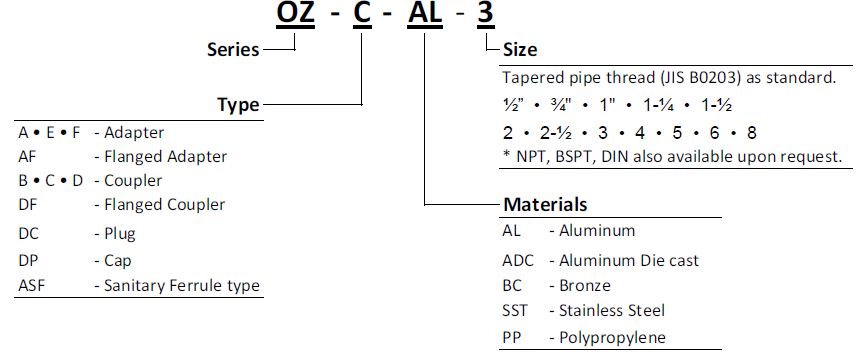 Technical Data


Enquiry