Spatter-resistant Cap for Z-JOINT Series
Solves releasing anxiety of spatter-resistant cap
There is no uneasiness of separation of the cap because of being kept between the protective sheathing stop of the spatter-resistant tube and the releasing sleeve of the connector.
Preeminent flame-retardant performance and heat-resistance performance
Oxygen index : 42 UL94 V0
Achievement of flame-retardant performance that is nearly non flammable in the normal atmosphere.
Excellent heat-resistance and spatter resistance.
Outstanding environmental characteristics
Because of achievement of superior flame-retardant performance with non-halogen & non-phosphorus material, no harmful gas is generated by spatters attack
Material
Non-halogen, non-phosphorus, flame-retardant compound
Assembled structure diagram
Designation and Performance Table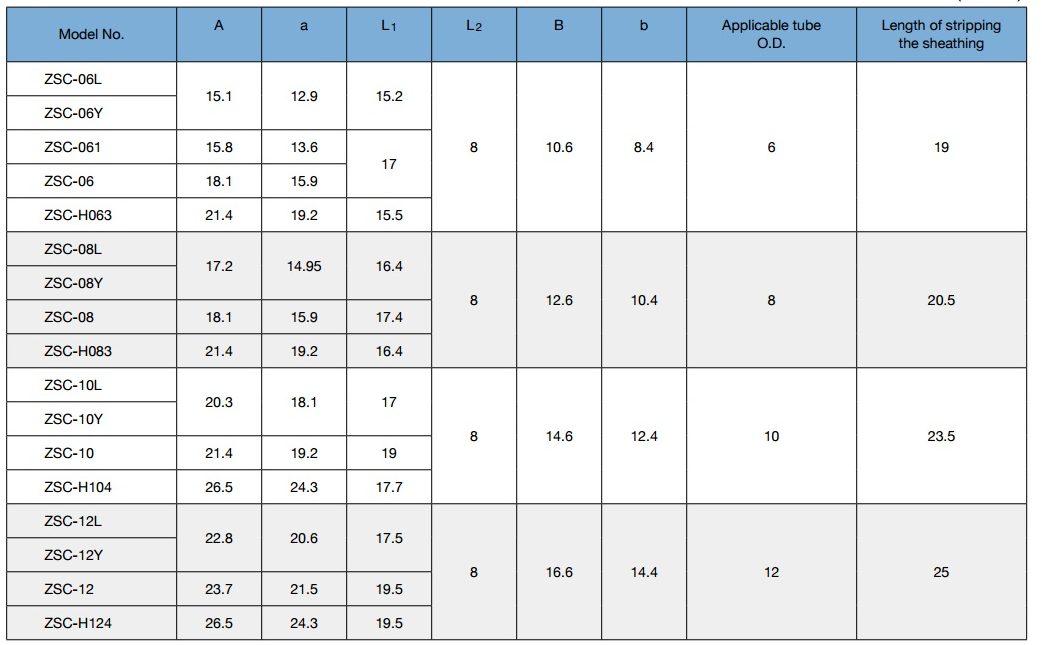 Enquiry